I used to occasionally experience what I call "dance highs" or non-stop amazing dance nights.
One of those nights where every dance I had was AMAZING and I just kept having more and more amazing dances with everyone I danced with!  I would be the last one to leave the dance floor and I'd be so pumped that I'd have a hard time falling asleep that night.  I couldn't wait for the next…chance to dance!
Unfortunately, sales over the years, these "dance highs" started happening less frequently and often only when I attended those big yearly dance events…
…until I changed the way I asked people to dance.
Now, I often have non-stop "dance highs" in my local scene, even though many of my dances are with brand new or beginning to intermediate level dancers.
Disclaimer: What I'm about to share with you worked wonders for me and has worked for thousands of other dancers but that doesn't mean it will automatically work for you.
There are many ways to improve your dancing, using either mental or physical techniques, and I am constantly searching out techniques in both of these categories and I highly encourage you to do the same.  
That said, I find this single concept is one of the fastest ways to dramatically increase the amount of amazing dances I have in the shortest amount of time.  It will literally only take 2-4 minutes for you to read this and then implementing the change (especially option C below) will actually save you time whenever you ask people to dance.
So what did I change?
When asking someone to dance, there are 3 main methods I use:
I used to mainly do option A…
A. Look around the room for someone that I loved dancing with and go ask them to dance.
Now, instead I often do options B or C and only occasionally do option A.
B. I look around the room for someone that I can give a great dance to and ask them to dance.
Or…
C. When I'm done dancing with someone, I just turn around and ask the next person closest to me to dance.  If they say yes, I commit to having a good… no… an amazing dance with them, no matter who they are, what their experience level, etc.
These changes might seem really simple but don't let that stop you from experiencing the power in them.  
Look at how Jonathan almost missed out on the power of this tip and then had his "aha" moment an hour later.
"When I first read this post, it didn't strike me as interesting or important at all.
It actually took coming back to it after an hour that I realized that this was the common denominator in all of my favorite dancing experiences. Since you've only got a couple minutes to work with, the way you start a dance tends to be the way it continues. So starting off with the right attitude is absolutely essential.
In all those incredible dance nights I've had, I realize that with zero exceptions, I was trying to find people that I could give amazing dances to, which often ended up being my favorite dances.
The nights when I've just used the first method, asking who I liked dancing with, have generally left me feeling a bit insecure and uncertain.
So while it may seem small to some, this is exactly what I needed. Mind = blown."  Jonathan Baumgartner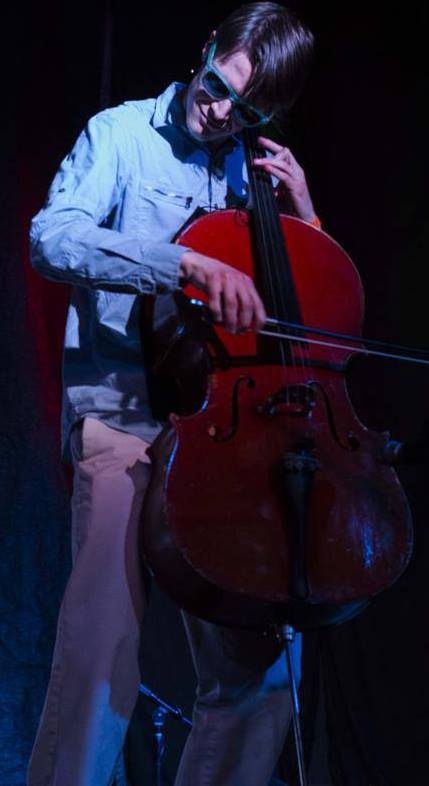 After talking with thousands of dancers about these techniques, I've learned that many of us have different beliefs for why they work for us.
Here is why I believe they work so well for me…
Option B & C are both really powerful because they changed my subconscious and conscious perception of who has the power to make the dance amazing.
For example, when I used to use option A all the time, and ask other people that I loved dancing with to dance, I was subconsciously suggesting that THEY were the reason why the dance was amazing.  Over time, I started to actually need them (or at least dancers of their caliber) to have those magic dances.  (Don't get me wrong, I still love those dances.  I just don't need them in order to have those non-stop dance highs anymore.)
When I switched to option B or C, I started making a conscious choice that it was me that was going to be the one to make the dance feel magical, regardless of my partner's skill level.  Of course, I don't always succeed…but I succeed way more often now that I'm making a conscious effort to be the one that makes the difference.
Magic Dances
If a great dance seems to happen magically, and you don't feel you did anything different compared to your other dances, it probably wasn't magic…
…it was probably your partner.
Join Dance Ninjas Dance Training…
The Extra Benefit For Popular Dancers
For those of you who already get asked to dance a lot, there is one more great part about Option C.
When I am doing Option A (or even B), and I'm on my way to go ask someone to dance, I usually get asked to dance before I get to the person that I was going to ask. Sometimes, if I'm not thinking about it, I then spend that dance planning how to make sure I can dance with the person I was planning to ask.
The dance might still be ok but I am positive that I would have enjoyed it more if I was fully engaged in the dance I was having, rather than thinking about a future dance.
Plus, when this happens several times in a row, it can get really frustrating!  I know I can also say no, but I don't tend to think of that on the spot (and besides, I like saying yes).  Before I found a way to change this, I had nights where this happened every single song for hours on end (sometimes the entire night).  It was extremely frustrating to have a goal of asking someone to dance and constantly failing all night long.
By choosing Option C, since I just turn around and ask the next person closest to me to dance, I almost always succeed.  It is awesome!
The Exception
If you always do options B & C and you haven't had a dance high in awhile, then you might want to switch things up and try option A to see if that helps.
My goal here is not to tell you that one way is the right way, but instead to point out that you have options and if one method isn't working, try a different one.  
But wait, there's more…
By practicing this concept every night I went dancing, I started becoming aware of all sorts of situations where I was waiting for someone else to make something amazing, not just in my dancing, but in my non-dance life too.  
Plus, I started noticing how often I (and many of the classes I take) also influence students to passively wait for those amazing dances instead of actively creating them.  
Being aware of it, allows me to stop waiting, take action, and help my student's take action too!
Dance Ninjas Dance Member Extra
Access your 'So Good You'll Want Seconds' Lesson Plan in Dance Ninjas Training Area.
Start here and master the 7 different strategies to actively create more amazing dances with everyone you encounter.
Not a DN Dance member?
Take a small action now and share your thoughts in a way that connects it to something you already knew from past experience (this is proven to dramatically increase retention).
For example, just complete one of these sentences "This reminds me of when…" or "This is similar to…" or "I disagree because in my experience…".
Then look at some of the thoughts from other dancers for extra learning possibilities!