Ever wanted to teach at a big dance event?
But maybe you haven't won any dance competitions…
…and maybe you have no desire to compete?
Is it still possible to get hired?
Shouldn't a teacher be hired based on their teaching skills and not how many dance competitions they've won?
Well…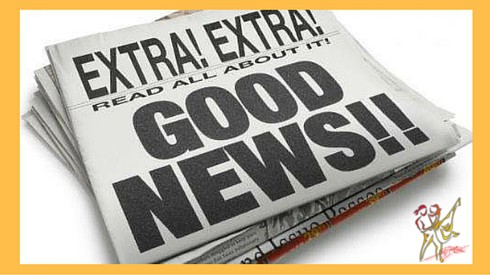 Yes, it is possible…
…and yes, you have a chance.
A VERY GOOD CHANCE…
IF…you have a solid process AND are willing to put in the work.
I'll give you a very effective process below and…
…lucky for you, most people won't take the time and won't put in the work.
Heck, most people won't even read this sentence because it's not bolded.
So if you are one of the few who reads this sentence, you have a lot less competition and with less competition, it's going to be even easier for you to rise to the top.
Plus, the process for getting there is a lot of fun too!
So…
Here's the 5 step process for how I went from an engineer with two left feet to being hired for over 40 events each year…
…including many of the biggest dance events in the world.
–


–
I started teaching locally while taking classes to improve my dancing, teaching, & business processes.
NOTE: Studying these 3 fundamental elements never stops.
Plus, this step sets up the next step for success (as well as each future step sets up the step after it).
–
–

–
I ran several local workshops and used them to improve my teaching & used my business processes (that I learned from step 1 above) to make them financially successful (and eventually to get them to be sold out).
NOTE: Remember, this step makes step 3 much easier.
–
–

–
I started teaching workshops in other cities that couldn't afford to bring in the big names & taught them how to make the workshops financially successful.
NOTE: There are a lot of small scenes around the world that need this sort of help. Huge demand with a very small group of teachers doing this, makes it much easier to be successful, especially when you are first starting out.
And remember, a large part of successfully booking workshops in other scenes was not just the fact that I was improving my dancing, teaching & business processes (from step 1), but also because I had learned how to put on a successful workshop (from step 2), and I was sharing that information with my organizers, so they could be successful, even if it was their very first workshop.
–
–

–
I taught 40+ workshops each year for several years.
NOTE: Each workshop leads to booking more workshops (assuming you do a good job and know how to convert future workshops, which are all things you are learning from step 1).
Of course, you don't have to teach that many workshops, but the more you teach, the more your reputation will get out there, and the more people will seek you out.
Plus, it's a REALLY FUN way to make your living!
–
–

–
I started getting hired by many of the biggest dance events in the world.
NOTE: By this point, I'd already taught (and helped organize) hundreds of workshops, and I'd use those experiences to constantly improve myself (along with continuing to improve myself by taking more classes in the 3 fundamentals, as discussed in step 1)…
…so the big events were seeking me out because I had the chops to teach killer classes AND bring in lots of students so they can be financially successful.
–
And I know I've already mentioned this but I feel it's so important, it bears restating multiple times…
…throughout all five steps, I was (and still am) constantly taking classes to improve my dancing, teaching, and business processes.
So if you want to be sought out and hired by the big events, improve in the 3 fundamentals from step 1…
…but don't wait until you are perfect in them to start teaching.
Start teaching now and use that experience along with the lessons you are taking to improve yourself.
Just like as a social dancer, you improve the fastest by BOTH dancing and taking lessons to improve your dancing…
…as a teacher, you'll improve the fastest by BOTH teaching and taking lessons to improve your teaching.
I know that might sound like a lot of work, and it is…
BUT, it's super fun work, as long as you are passionate about giving high quality dance lessons to lots and lots of people.
NOTE: While I do have some competition titles to my name, for the first 8 or so years, I was too afraid to even mention them, for fear of bragging.
Plus, the comps back then were not on youtube (and many of them weren't even officially videotaped), so many of the people who hired me didn't know I'd won any competitions.
I've started training others to do the same, and it seems to be working even for those who you don't have any titles.
Follow this structure, and it will help you get hired much faster and much more often, with or without any competition titles to your name!
Got questions? Ask them in the comments below…